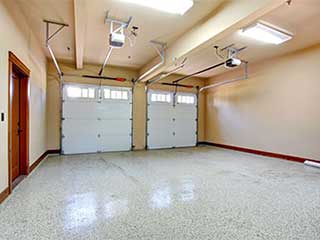 When your garage door opener needs to be repaired, chances are that you will want a fast, reliable service you can count on. We can help diagnose all kinds of opener faults and replace your current system with a new one if needed. Below are common malfunctions that could indicate a problem with your unit.
You Hear Loud Noises
Even the loudest garage door openers should not be so noisy that they interrupt your day-to-day actions inside your home. If your opener is getting louder and more disruptive, you need to give us a call. The problem may be with the springs or tracks, but it can also be a sign of a malfunctioning opener - our experts will discover the problem and make fast repairs.
The Door Isn't Moving
No matter which type of garage door opener you have, over time it can become old or damaged. When you try to use the remote to open or close your door and it doesn't respond, then you need help to determine if the issue is with the remote or the opener. If your remote still works, chances are good that it's a problem with a faulty motor gear or something to do with the circuit board. We can repair this issue in a quick and timely manner.
Replacing the Opener
If it turns out that you need a new opener, we will help you choose the one that is most suited to your door and inform you of any upgrades you may wish to consider. Technology advances all the time, so depending on your needs you may wish to take advantage of some of the smarter models available today.
Contact Us Today
Call our experts at Garage Door Repair Moreno Valley If you require any professional maintenance or repair services. When it comes to garage door openers, there's simply no one better than our highly skilled technicians.
We also offer:
Garage Door Troubleshooting Services
Garage Door Torsion Spring Replacement