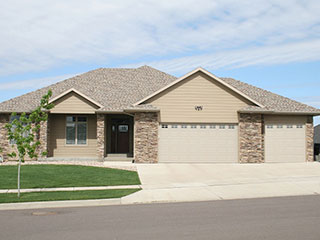 Our company is dedicated to providing the most professional and reliable residential garage door repair solutions. We provide everything from installation of new doors and openers to panel repair and replacement. We also offer maintenance services for those who wish to optimize their system so that it remains usable for as long as possible.
The Installation Process
Our company provides installation services for both doors and openers. We have a wide selection of different brands, types and models for you to choose from. Whether you prefer wooden or steel doors, or a belt drive or chain drive garage door opener, we have you covered. We also have an extensive selection of replacement parts so we are able to provide the best repair and replacement solutions for any mechanical or electronic issue you may be facing.
Professional Spring Replacement Services
The fact that springs are dangerous when handled incorrectly is something that we can't emphasize enough. This is because there have already been numerous incidents where amateur do-it-yourselfers have gotten injured while trying to tend to these components without professional assistance. If you are having any type issue, don't hesitate to call us for help. Our technicians are highly skilled and have a wealth of experience in dealing with these dangerous components.
Maintenance Leads To a Better Tomorrow
Because your door and opener are usually used on a daily basis, wear and tear often becomes inevitable. This sort of damage gradually accumulate and can eventually result in catastrophic failure unless it is prevented in due time. The scheduled maintenance service that our company can offer you is your best bet at ensuring that your garage system will remain at a functional and optimal condition for as long as it possibly can.
Call Our Garage Door Repair Moreno Valley Team Today
Reach out to our company to have our professional technicians take care of all your garage door and opener related issues, as well as any spring maintenance and replacement you may require. We have made a name for ourselves and we are proud to say that we are considered the best service provider in California.
Get The Best Service:
Top Quality Replacement Parts
Highly Skilled Technicians